The ScoreBook Platform
Publish your leaderboards and scorecards
Create a new ScoreBook
---
Start a rise.global ScoreBook for your team, decide how scores are calculated and share the results through personal ScoreCards or with a competitive LeaderBoard.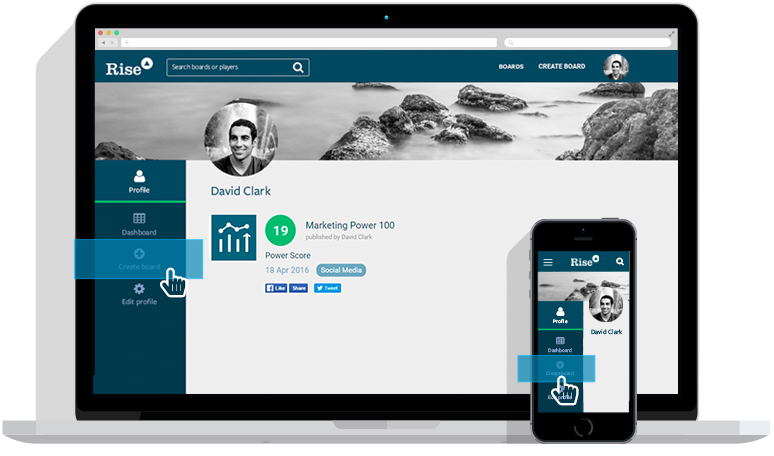 Join a ScoreBook
---
Reach your goals by tracking and comparing success together with others. rise.global helps you to get better at what you do by providing an accurate point of reference with real actionable stats.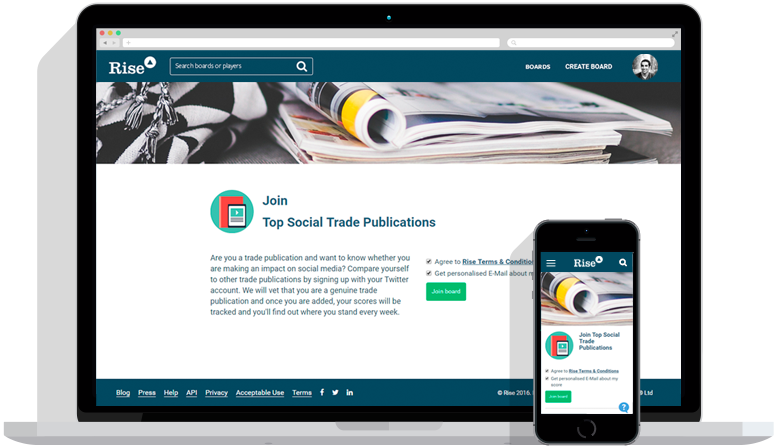 Follow a ScoreBook
---
Not ready to track yourself? Follow a scorebook to watch the rising stars, get inspired and receive updates before anyone else.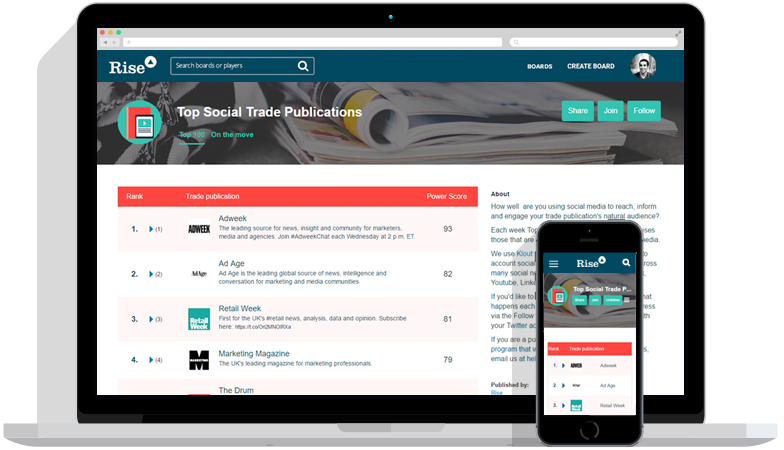 The home of gamification
From the Grandfather of Gamification
"The principles of gamification, including feedback and contemporaneous scorekeeping have been a way of life for me since 1973. rise.global brings those elements to life for the benefit of all who choose to use them"
Chuck Coonradt, Author of the Game of Work, and grandfather of gamification, according to Forbes.