rise.global is a success tracking tool
Save time tracking and publishing scores to your users. Help them self-optimise.
Create a Board
---
Start a rise.global board, decide how its score is calculated and share the results with the people that matter to you: daily, weekly or monthly.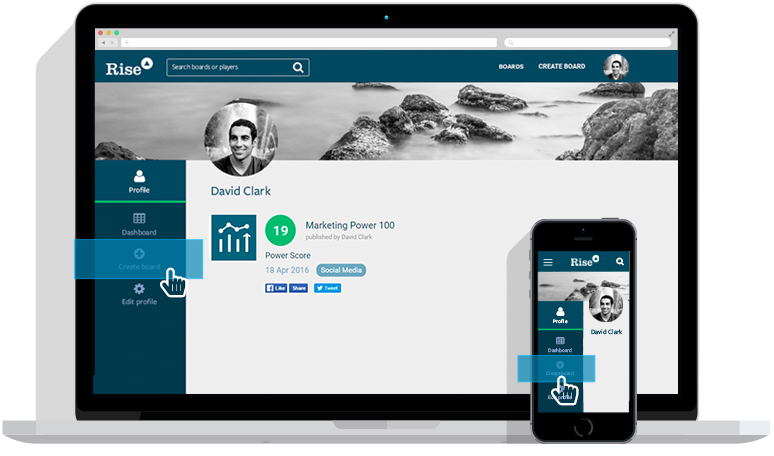 Join a Board
---
Reach your goals by tracking and comparing success together with others. rise.global helps you to get better at what you do by providing an accurate point of reference with real actionable stats.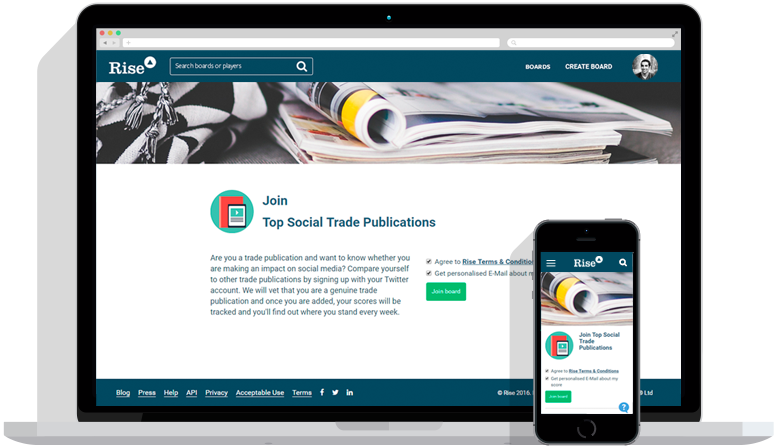 Follow a Board
---
Access exclusive content and track the progress of the players in any public rise.global board. Discover the rising stars in each community and receive updates before anyone else.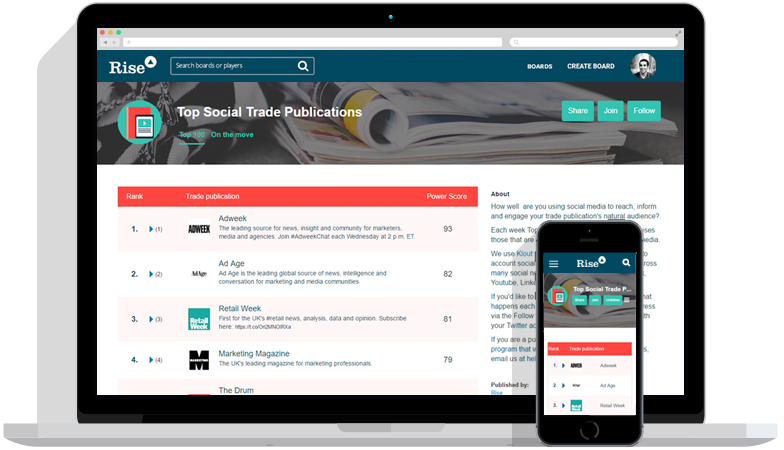 Weekly Scorecard
Engage your team in the metrics that matter
Find out more